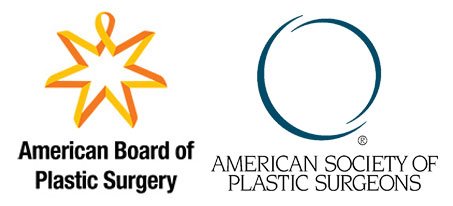 If you are looking for a plastic surgeon, it is important to be aware that in many states, including Texas, a licensed physician may perform cosmetic procedures without being board-certified in plastic surgery. Just because a doctor is "board-certified" does not mean he or she is certified by the American Board of Plastic Surgery (ABPS).
Many "cosmetic surgeons" say they are board certified, but only the American Board of Plastic Surgery has traditionally overseen the training of plastic surgeons. We strongly recommend you take the time to identify which boards have certified your surgeon, and that you consider the amount of specialized training and experience your surgeon has performing your type of procedure.
All members of The American Society of Plastic Surgeons (ASPS) are certified by the American Board of Plastic Surgery or the Royal College of Physicians and Surgeons of Canada. The ABPS is the only one of the 24 boards approved by the American Board of Medical Specialties that certifies physicians in plastic surgery of the face and all areas of the body. The American Board of Medical Specialties was created to protect patients by regulating the quality of medical education. While the intent of the American Board of Plastic Surgery is not to designate eligibility of who may perform plastic surgical procedures, it does resolve to initiate the qualifying requirements for applicants requesting certification, regulate comprehensive examinations and present certification to those who meet the established requirements.
To be ABPS certified, a physician must meet these rigid requirements:
Graduate from an accredited medical school

Complete a combination of at least 5 years of general surgery and plastic surgery residency training

Pass comprehensive written and oral examinations
Besides certification, membership in ASPS requires a plastic surgeon to regularly attend continuing medical education courses and to adhere to a strict code of ethics.
To make sure your plastic surgeon has these outstanding qualifications, look for the ASPS logo! You can verify that Dr. Don Lewis is certified by the American Board of Plastic Surgery by contacting the ABPS at (215) 587-9322 or at www.abplasticsurgery.org or visit the ASPS online at www.plasticsurgery.org